Welcome To A Church Where You Have A Friend!
Our prayer is that you would be blessed and strengthened by the power of Jesus Christ and that you will live a life of abundance in fellowship, joy and liberty.
Friendship Missionary Baptist Church is here for you.
We are the church where you have a friend!
We also believe that once united, we will be Friends for Life!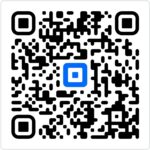 QR Code for CD Purchase
Catch Us Streaming Live Every Week at
Our Vision
We are to continually impact the community through Benevolence, Evangelism and Education with a focus on individual and congregational Stewardship (the BEES).
Our Mission
We are an obediently covenanted people with a consistent concern, seeking to identify and meet the spiritual, physical, social and economic needs of the whole man. We are prompted by the love of Christ and the Holy Scriptures to promote health, healing, prosperity and Christian family values through Christian education and counseling, to fulfill individual needs.