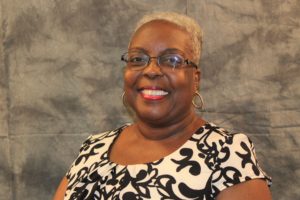 Home Mission (A Benevolent and Stewardship Ministry)
Sister Willie B. Ford, Director
This ministry involves:
a. civic involvement in the community
b. voter registration drive and voter education for elections
c. helping victims of disaster
d. helping young churches and new pastors
e. helping with the construction of new church buildings
The Home Mission Ministry is responsible for keeping the Church and the community abreast of Political and Civic matters. The Home Mission Ministry is also responsible for responding to calls from churches that need assistance in construction or help with the Pastor's compensation. The Home Mission Ministry also responds in time of crisis or disaster in communities. The Home Mission Ministry is responsible for leading and conduction Voter Registration Drives annually as well as educating the voters of upcoming elections and educating voters on candidates seeking offices on National, State or Local levels. An offering for Home Mission is received on the third Sunday of each month and on the third fifth Sunday in the year. All of those who work with this mission are expected to support it individually while encouraging others to do so. The Home Mission Ministry meets monthly on designated Tuesdays as announced. The Home Mission Ministry provides a base for Trinity Gardens Integral Forces, Inc., which is a Community Development and Redevelopment Corporation. The Home Mission Ministry, in cooperation with the READ Commission, has opened The Friendship Literacy Center, which prepares individuals for the General Equivalency Diploma (GED) here at Friendship.
Our scriptural bases for this ministry are: